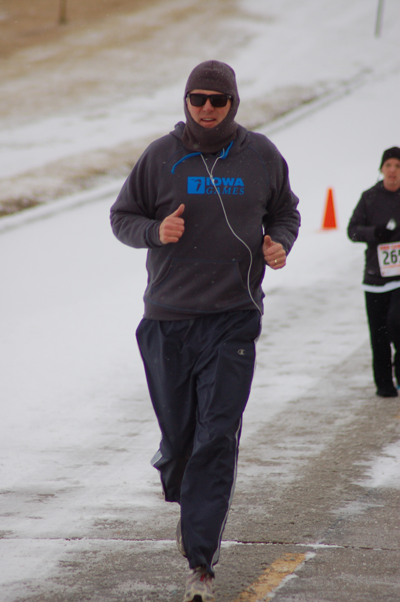 DUBUQUE, Iowa – Athletes from around the state will compete in Dubuque this weekend, January 28-29, celebrating the 25th Winter Iowa Games.  Competitions will be held in 12 events at 14 venues throughout the Dubuque community.
More than 3,700 athletes are registered for the Winter Iowa Games. Events scheduled in Dubuque this weekend include:  alpine ski racing, youth basketball, fitness walk, youth ice hockey, indoor soccer, martial arts, pickleball, 5K road race, swimming, table tennis, youth volleyball and a Zumba Fitness® class.
Athletes still have the opportunity to register on-site for the following events in Dubuque this weekend: alpine ski racing, fitness walk, martial arts, 5K road race and the Zumba Fitness® class. Visit www.iowagames.org for sport specific details.
Athletes interested in running the 5K road race can join Iowa Hawkeye legend and former NFL quarterback, Chuck Long, on the course this Sunday, January 29.
"I really enjoy competing in the Winter Iowa Games as this will be by third year in the road race," commented Chuck Long, Iowa Sports Foundation CEO/Executive Director. "I would like to thank the community of Dubuque, along with our sponsors and volunteers who have helped keep the Winter Games in Dubuque the past twenty-five years."
Over the course the 2017 Winter Iowa Games competitions will be held in 24 sports in 15 communities around the state.
Cedar Rapids will host a weekend of events February 11-12 including the following sports: adult men's basketball, dodgeball, figure skating, adult men's ice hockey, spikeball and wheelchair basketball.
Follow all of the Winter Iowa Games action on Facebook, Twitter and at www.iowagames.org.