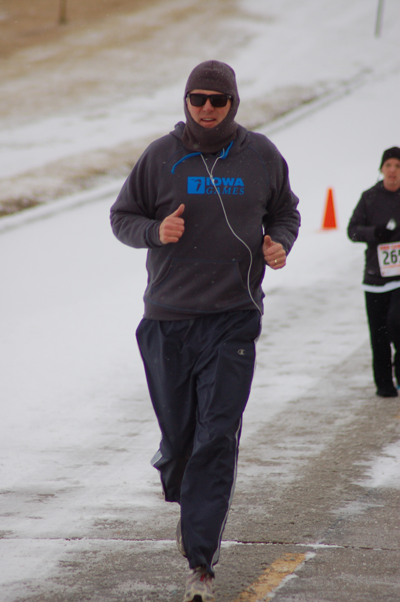 DUBUQUE, Iowa – Athletes from all around the state will roll into Dubuque this weekend, January 30-31, for the 24th annual Winter Iowa Games.  Competitions will be held in 12 events at 16 venues throughout the Dubuque community.
Events on the schedule include:  alpine ski racing, youth basketball, cross country skiing, a fitness walk, youth ice hockey, indoor soccer, martial arts, pickleball, 5K road race, swimming, table tennis, trapshooting, youth volleyball and a Zumba Fitness® class.
Athletes still have the opportunity to register on-site for the following events in Dubuque this weekend: alpine ski racing, cross country skiing, fitness walk, martial arts, 5K road race, trapshooting and the Zumba Fitness® class. Visit www.iowagames.org for sport specific details.
Over the course the 2016 Winter Iowa Games competitions will be held in 26 sports. Iowa Games events will be held in 15 communities around the state.
Cedar Rapids will host a weekend of events February 13-14 including the following sports: adult basketball, dodgeball, figure skating, a fitness walk, adult ice hockey, adult volleyball and wheelchair basketball.
Three events have already taken place in the competition including wrestling, Jan. 10 (Johnston), archery NASP, Jan. 16 (Johnston) and indoor triathlon, Jan. 15-17 (Ames).
The remaining schedule for the Winter Iowa Games is as follows: curling, Feb. 6-7 (Cedar Rapids); fitness walk, Feb. 13 (Des Moines); fat bike race, Jan. 30 (Waterloo), gladiator games, Feb. 13 (Fort Dodge); horseshoes, Feb. 6 (Eldora); indoor paddling, Feb. 27 (Charles City); snowshoeing, Jan. 30 (Cedar Falls) and trapshooting, Jan. 30 (Ackley, Ankeny, DeWitt, Harlan).
Follow all of the Winter Iowa Games action on Facebook, Twitter and at www.iowagames.org.