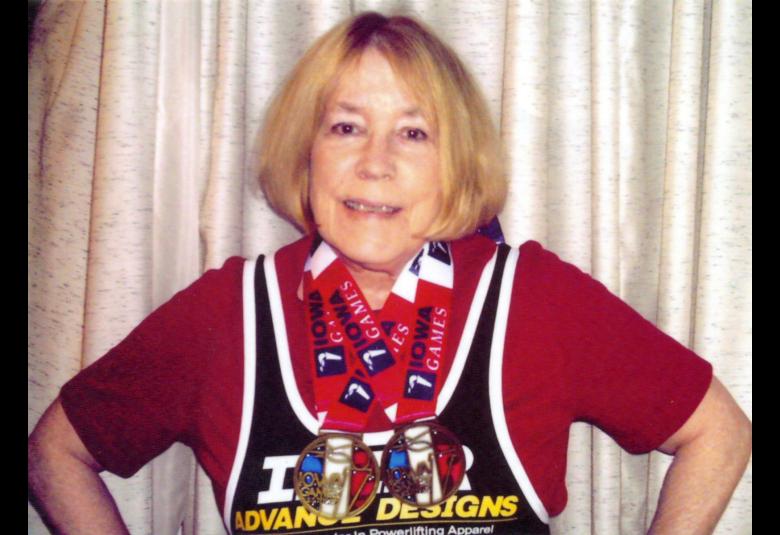 AMES — Spencer native Laurie Sorrell, 75, broke the world powerlifting record for all federations when she bench-pressed 143.3 pounds in the over 148- pound division. The effort came during the Iowa Games in Ames on July 15.
"I beat the records of the top three lifters from Germany, Russia and Norway," she said. "I competed against the records of 16 world federations and over 300 federations in the world, against both drug-tested and non-tested lifters at this."
Her effort set the worldwide mark for all tested lifters in the 75-79 age range over 148 pounds; as well as the United States and Iowa records in the same divisions. She brought home two gold medals from the Iowa Games — one for the 75-79 age group and in the open division, including all ages in more than 148-pound class.
Three years ago, Sorrell began belonging to federations, and currently belongs to the World Raw Powerlifting Federation.
In addition to her new marks, she holds third place in the world 70- to 74-year-old division for those over 148 pounds; as well as two national and six state records from the past two years. Sorrell began competing in the Iowa Gamesin2009 and has held records there for 15 years.
From the Spencer Daily Reporter, July 28, 2023