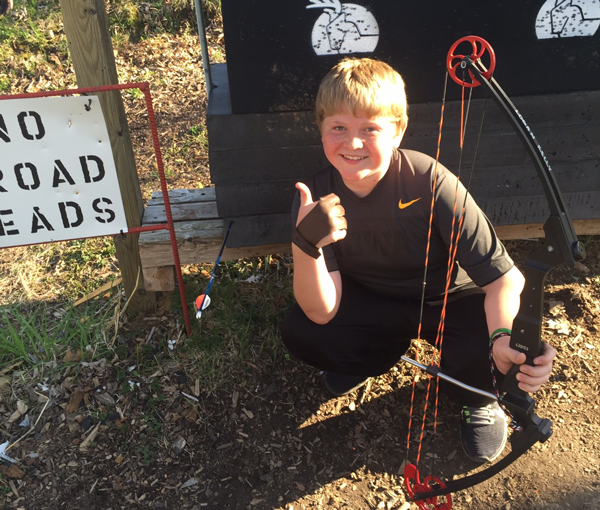 Logan Kelly is a natural when it comes to the sport of Archery. The sophomore at Mount Vernon High School, began shooting in fifth grade when a family friend introduced him to the sport and the rest is history.
Kelly has numerous state titles and has won more than 50 competitions. Last year, his achievements earned him a spot on the American All Star team, which competed in a shoot in Africa. The team consists of the top 16 shooters in the United States and he was selected to the team again this year.
"Being able to shoot at worlds, meeting archers from different countries, has been amazing," commented Kelly.
"I have made a lot of friends from across the country because of archery."
Kelly has been shooting in the Iowa Games for three years, winning a Gold and Silver medals, and he loves the atmosphere the Games provide. He is able to shoot outdoors versus the indoor shooting venues which he is used to.
His best score in competition is a 299 and recently he was the first archer in the United States to shoot a perfect 300 in a 3D archery competition. Kelly now has a goal to be the first National Archery in the Schools Program (NASP) archer to shoot both perfect 300 scores in bullseye and 3D competitions.
Kelly is scheduled to shoot at 2:00 p.m. on Saturday, July 15 at the Iowa Games NASP competition located south of Jack Trice Stadium in parking lot G3. He will join thousands of athletes from across the state in multiple sports competing on the main weekend of the Games. For full details and a listing of all sports, visit www.iowagames.org.