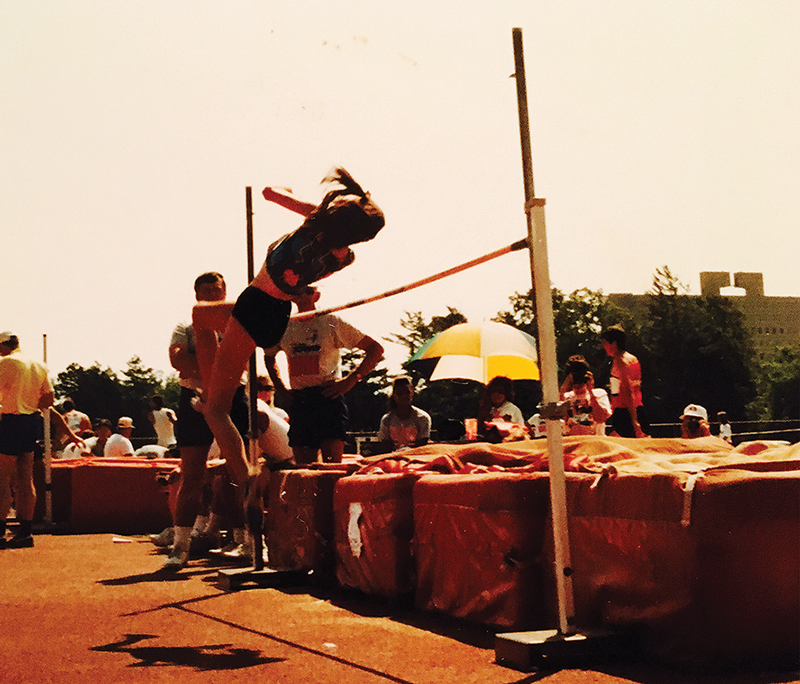 As the Iowa Games celebrates its 30th year this summer, Sondra Ashmore (Biere) will be celebrating her return to the Games as she is scheduled to compete in the high jump, 100M and 200M. The competition will take place at the Cyclone Sports Complex at Iowa State University on Saturday, July 16.
Ashmore, a Roosevelt High School alum, competed in the Iowa Games track and field meet as a youth in 1987, 88 and 89, taking home the gold medal in the high jump each year. As a high school high jumper, Ashmore won both the indoor and outdoor state championship, as well as the 1992 Drake Relays. She was also a two-time National Junior Olympic champion.
Her high school success led her to the University of Washington to compete in track and field. As a collegiate athlete, Ashmore placed in the indoor and outdoor PAC-10 championship and had a top 10 all-time jump at the University of Washington.
This year's Iowa Games will be her first time competing as a Master's track and field athlete.
"The 30th Anniversary reminded me of competing in the first year of the Games," commented Ashmore. "So I thought it would be fun to see how I could do 30 years later."
Her first year competing her jumps would have broken the National Junior Olympic record for that age group.
"It was a very exciting day for me and it was also my personal best."
Sondra's ten year old son, Dane, will be competing as well. Ashmore was ten years old when she competed in her first Iowa Games, so having her son compete will bring it full circle. She has some great memories from competing in the Iowa Games as a youth, and hopes her son can create some of his own memories.
The Iowa Games action will begin to heat up with first weekend events (July 9-10), the main weekend (July 14-17) and the final weekend (July 22-24). The Opening Ceremony and Athlete Jamboree will officially kick off the Games on Friday, July 15 at Jack Trice Stadium in Ames.
Come out and celebrate the 30th Summer Iowa Games by watching or being an athlete. Registration remains open for several sports of the 30th Summer Iowa Games at www.iowagames.org.