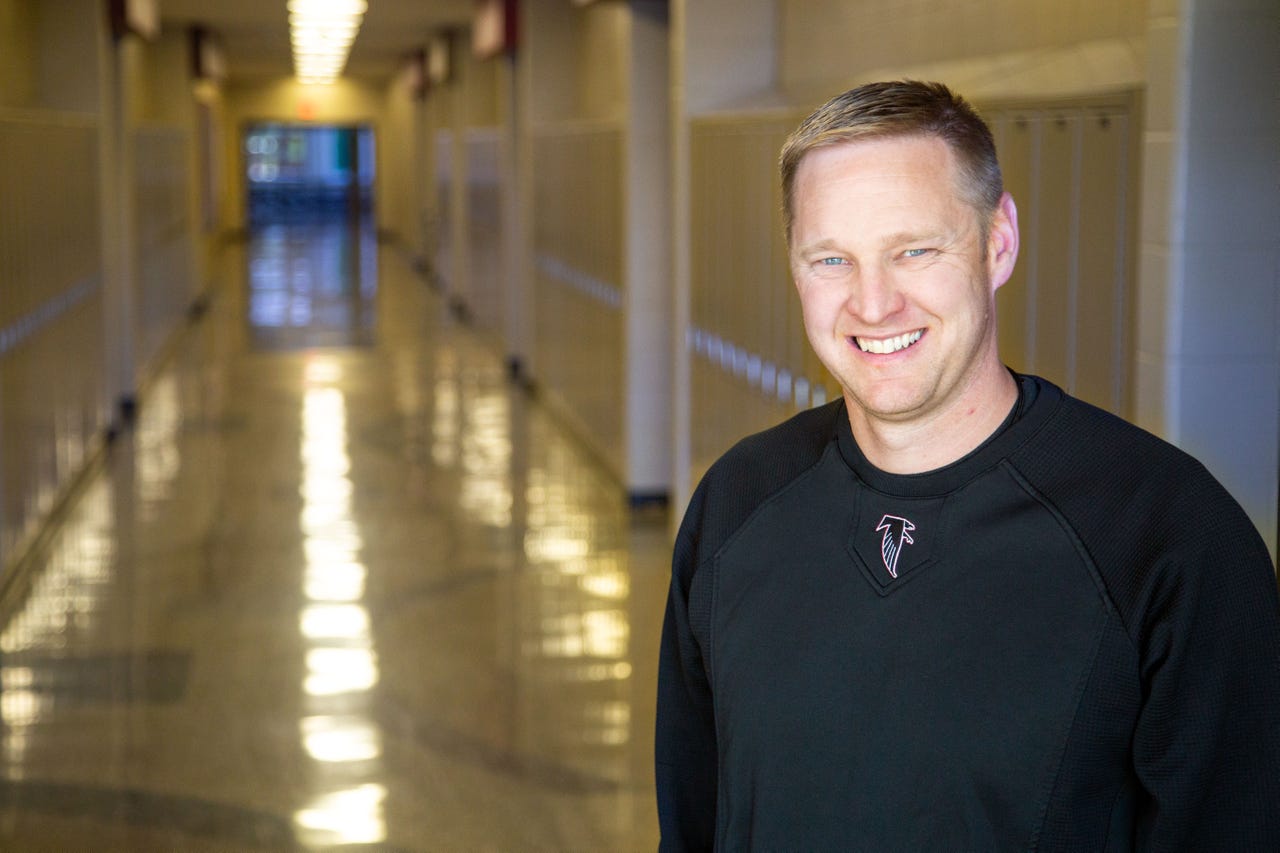 The 2019 Summer Iowa Games will officially kick-off on Friday, July 19 at Jack Trice Stadium in Ames. The Opening Ceremony will feature Aplington-Parkersburg Principal and Head Basketball Coach, Aaron Thomas, as the keynote speaker.
Thomas has a passion for impacting lives and public speaking is one avenue he utilizes. Thomas' father Ed was a beloved high school football coach who not only trained generations of players on the importance of hard work, dedication, excellence and commitment but personally put these values into action when he was the community leader who inspired his town to rebuild in the wake of a deadly EF 5 tornado in 2009.
Not long after the community withstood the disaster of the storm, the small town of Parkersburg, Iowa, endured a far worse tragedy: the fatal shooting of Ed Thomas by a former player with some mental health issues.
"We are thrilled to have Aaron speak at the Opening Ceremony," commented CEO/Executive Director, Chuck Long. "His message will really connect with our athletes and coaches."
The Ceremony will consist of a parade of athletes, National Anthem, entertaining performances, arrival of the torch, the lighting of the cauldron and conclude with a fireworks display.
Other performances and entertainment will include Flight Crew Jump Rope, which includes professional jump roper, Lee Reisig. Reisig has been featured on "America's Best Dance Crew" and "America's Got Talent". Also included in the evening will be the presentation of the Official and Volunteer of the Year.
The cost is free for athletes and coaches participating in the Summer Iowa Games; $5 for ages 13 and over; and $2 for ages 12 and under. All proceeds will benefit Adaptive Sports Iowa. Gates will open to Jack Trice Stadium at 7:15 p.m.
Prior to the Opening Ceremony is the Athlete Jamboree, which will feature inflatables, local food trucks, local entertainment, and more. This event is free and open to the public from 5:30-7:45 p.m.
Opening Ceremony tickets will be available for purchase inside the Sukup South Endzone from 5:30 – 7:45 p.m. as well as outside the Southeast Gate (Gate 3) at Jack Trice from 6:45 – 7:45 p.m.
For complete details and Iowa Games event information, visit www.iowagames.org. Help us celebrate the Iowa Games at the Opening Ceremony and Athlete Jamboree.
Photo courtesy of Zach Boyden-Holmes/The Register