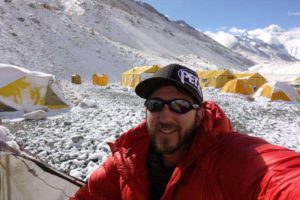 The 2021 Summer Iowa Games presented by Grinnell Mutual are underway and will official kickoff the main weekend festivities with a virtual Opening Ceremony sponsored by 3M, which will air on Friday, July 30 at 7 p.m. via the Iowa Games Facebook page and YouTube channel.
This year's event will feature the National Anthem sung by world renowned opera singer and native Iowan, Simon Estes, along with the oath of athletes recited by Matt Campbell. The inspirational keynote address will be given by former Iowa Games athlete and University of Northern Iowa professor, Andy Anderson, one of the first Iowans to climb the north side of Mount Everest.
Due to logistical issues related to COVID-19, this Opening Ceremony will be held virtually. Although we are unable to be together for the event, it will still be a great celebration of sports in Iowa. Tune in to the Iowa Games Facebook page and YouTube channel to watch, July 30 at 7 p.m.
Facebook: facebook.com/IowaGames
YouTube: bit.ly/IowaGames_YouTube
For more information about the Summer Iowa Games including sports, schedules and more, visit www.iowagames.org.