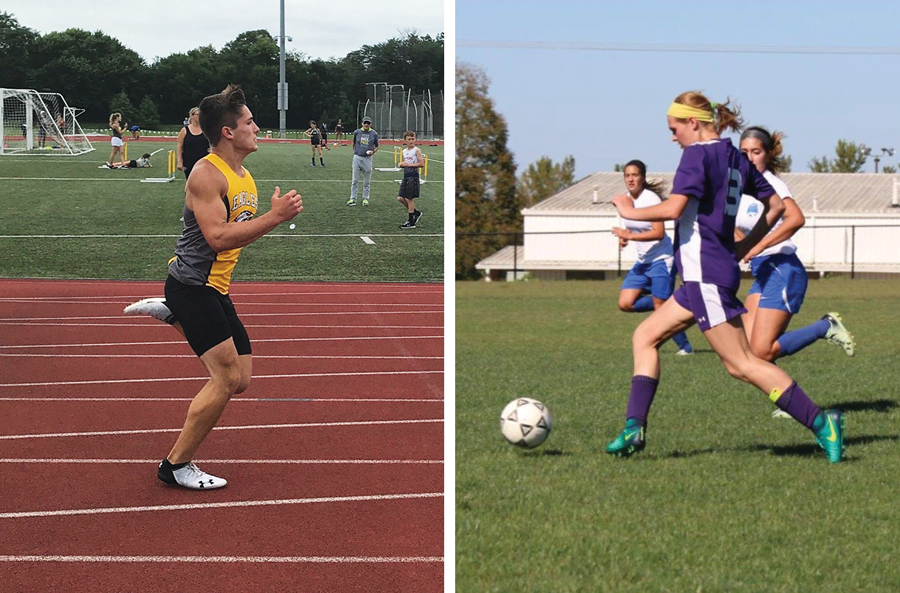 Lawton-Bronson and Nevada Students Making an Impact
AMES, Iowa – June 15, 2020 – Each year the Iowa Sports Foundation chooses two recipients to receive the distinguished Brian Pearson Memorial Scholarship, one male and one female. The scholarship, sponsored by the Orr, Kenyon and Skinner families, is to honor former Iowa State University Basketball Player, Brian Pearson, who died of brain cancer in 1997. This year's recipients are Adam Fillipi, Lawton-Bronson High School, and Meredith Harter, Nevada High School.
Fillipi and Harter were chosen for their character and ability to demonstrate citizenship, trustworthiness, respect, responsibility, fairness, caring, perseverance, and sportsmanship. Scholarship winners are also students who are accomplished in school, activities and make a positive impact in the community.
"Each year I am impressed with the quality of applicants for the Brian Pearson Memorial Scholarship," commented Chuck Long, CEO and Executive Director of the Iowa Sports Foundation. "In this very challenging year dealing with the COVID pandemic, it is amazing to learn about Iowa youth who are making a positive impact on their school and community."
Fillipi is set to graduate from Lawton-Bronson High School in 2021. He has participated in the Summer Iowa Games track meet and medaled in multiple events. Adam is accomplished in both his athletic and academic careers, holding varsity letters in football, track and cross country and making academic honor roll the last three years and holding a spot in the National Honor Society and being a part of the Fellowship of Christian Athletes.
Fillipi is heavily involved in his community and volunteers through several church and school events. After graduating, Adam plans to attend a college by way of the Iowa Air National Guard, which he is currently involved with.
Harter graduated from Nevada High School in 2020. She has competed in several teams sports, including basketball, volleyball and soccer during the Iowa Games and has participated since 2012. Meredith is involved in both athletic and academic extracurricular activities, gaining recognition and awards for both. She is a student council member, National Honor Society member along with other groups and committees.
Harter is also involved with her church and volunteers frequently in her community, receiving a silver chord for her service. Meredith plans to attend Northwest Missouri State University and pursue a career in both the medical and communication fields.
Eligible applicants for the scholarship were students finishing their junior or senior year in 2019-2020 and have participated or volunteered in an Iowa Sports Foundation event. The $1,000 scholarship is to be used to pursue post high school education.